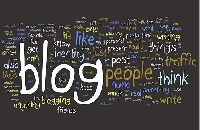 I swap with Swap-bot!
So I by chance signed up on Swap-bot for a blog swap. I actually saw that a friend of mine had signed up for it and it looked interesting. I loved this swap. I found some really cool blogs because of it! I also realize that I need to enhance my blog skills because mine looks kinda lame in comparison! lol Oh well....I'll put that on the list of things I MUST get better at!
Have a great Saturday!